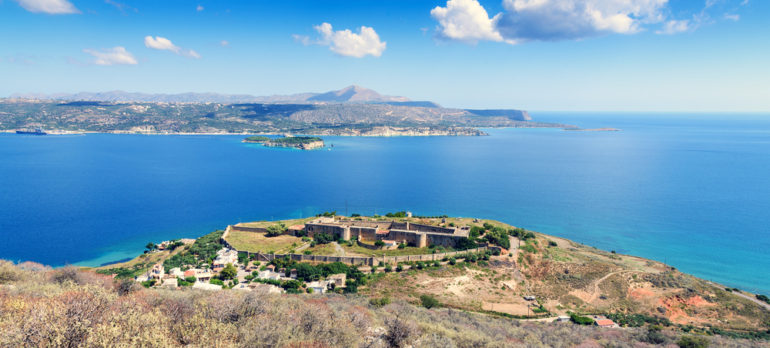 3hours round trip
2hours round trip
* Prices valid for departure from Platanias region
We are on call 24 hours a day and we will be pleased to pick you up from your place and take you to Ancient aptera tour with the minimum of fuss. The trip ends with the driver returning you at your starting point.
During your holiday in Crete join Platanias Taxi Tour to Ancient Aptera at Chania Crete. Above the entrance to the great harbor of Souda, where Paleokastro stands today near the village of Megala Chorafia, the extensive ruins of the ancient city of Aptera (also referred to as Apteria, Apterea, or Aptaria) can be found.
The name Aptera, according to one tradition, derives from Apteron, king of Crete, son of Kydon and father of Lappios, who is said to have lived in the time of Moses around 1800 BC. The legend of Apteron lends itself to the suggestion that the city was once a colonial settlement governed by the Dorian Apteros or Aptaros who took part in the occupation of Crete towards the end of the Minoan era.
Within the site you can visit impressive Roman cisterns, ruins of Roman bath houses, a newly excavated theater and the monastery of Agios Ioannis Theologos in which there is an excellent presentation of the site of Aptera.
The enclosed area is only a small part of the very large site which encompasses the whole hill. Surrounded by massive fortification walls (with total circumference of 3.5km) most of the area is still not exacavated but lots of work has been done on the western gate. To the North of the hill a large Ottoman fort overlooks the whole of Souda Bay.
The archaeological site of Ancient Aptera is visited by many tourists every year and its ruins are reminiscent of the past splendor and power of the city. In the area, dominate the vaulted Roman cisterns, which are still kept in very good condition. The cisterns provided water to the installations of private and public baths, excavated west.
When you visit Ancient Aptera, you will see a part of its walls, well preserved, in length greater than 4 km.  Those cyclopean walls surrounded the entire rocky plateau on which the city was built. In the area was also excavated a small church, a large private house with columned courtyard, the auditorium, the orchestra and the first tier of a theater and necropolis west of the city with carved tombs.