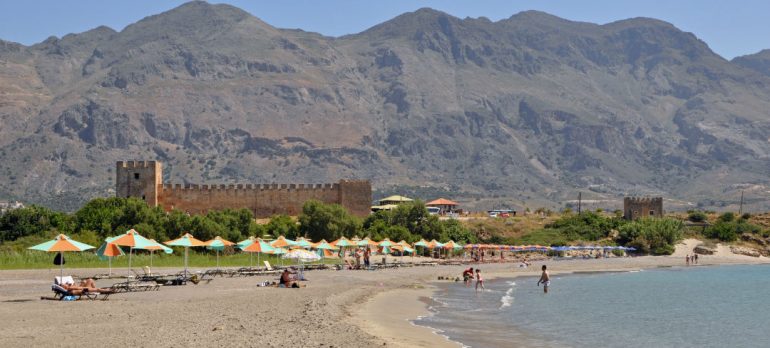 Platanias Taxi Tours: Frangokastello Beach Tour
7hours tour, 160km
Taxi 1-4 persons | Minibus 5-8 persons
Swim in amazing Frangokastello Beach during the Frangokastello Beach Tour! Frangokastello beach Chania Crete. Frangokastello is one of the most interesting spots in Chania. Far away from the centre, 80 km south east of Chania town is found on the southern side of Crete, 80 km south of Chania Town. It is located in front of a small tourist settlement and right in front of the famous Frangokastello, a Venetian Castle. This is an organized beach with sunbeds and umbrellas, crystal water, fish taverns and some small hotels. The legend says that ghost soldiers appear on this beach in some dawns of May.
Book for Frangokastello Beach Tour
*Prices valid for departure from Platanias & Chania region
*If your pick up location is in a different area than above, we will send you, in your email, the prices for this tour from the region you chose.
Check Out All Tours Of Platanias Taxi Transfer Company Here.