* Prices valid for departure from Platanias region
We are on call 24 hours a day and we will be pleased to pick you up from your place and take you to Harma beer brewery with the minimum of fuss. The trip ends with the driver returning you at your starting point, from the same place he left you, the time you agreed (or by calling 30 minutes before the time you want to return).
Taste the famous Cretan beer during the Harma Beer Brewery Tour! At the brewery of Harma – Beer of Crete, aiming at the production of a pure and natural beer, with excellent flavor and aroma but with high nutritional value, we created the "Harma", the First Fresh local Beer in Chania. The brewery is located in Zounaki village, in the municipality of Platanias.
The "Harma" beers, blonde and black, are available fresh, unsalted and unfiltered, without any mechanical, thermal or chemical treatment, without additives, preservatives and stabilizers, perfectly pure and natural.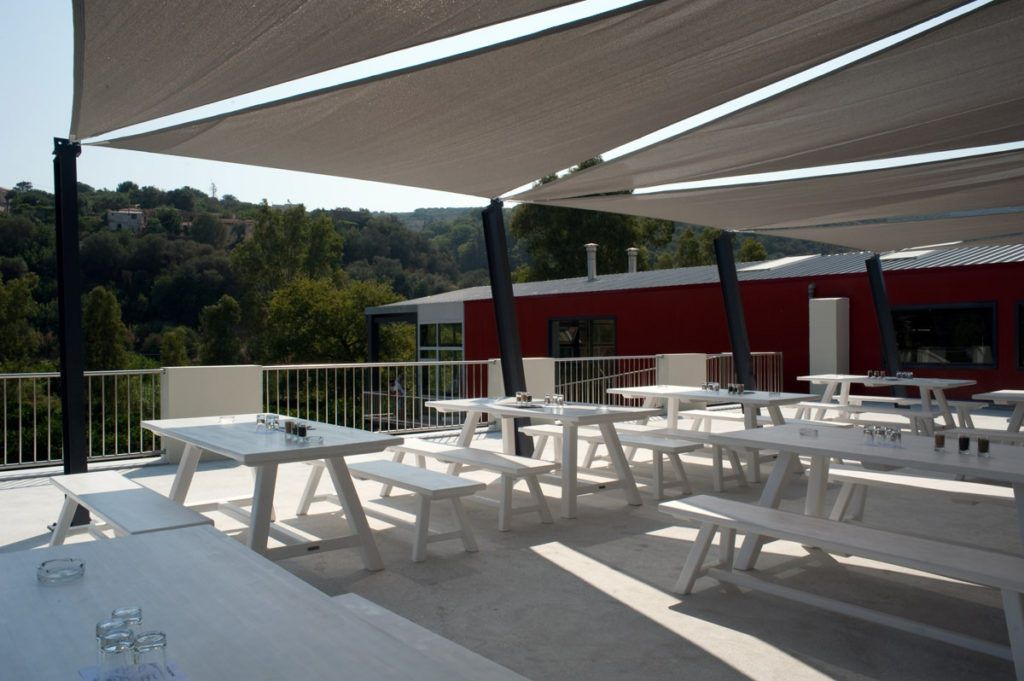 Guided tours and beer tasting
Take a relaxed stroll around Harma beer facilities in the heart of the Cretan countryside. Sit back and savor delicious and refreshing handcrafted beers on spacious balcony surrounded by olive groves and orange trees.
VISITING SEASON: April – November VISITING DAYS: Monday to Sunday VISITING HOURS: 10.00 to sunset
Guided tour, from Monday to Sunday between 11:00 and 18:00. Visit Harma brewery and get to know the brewing process, first-hand, while watching brewers doing their magic. Get the chance to smell the aromas and feel the beer ingredients in your hand; learn all about the flavors you will discover in different beer styles. Accompany your tour and beer tasting with local Cretan meze prepared with fresh ingredients from the area.
Harma Beer-Cretan Beer